C700 - Chemical and Gas Abatement Air Purifier
Regular price
$1,049.98 USD
Regular price
$1,049.98 USD
Sale price
$1,049.98 USD
Unit price
per
Sale
Sold out
1 WEEK DELIVERY TIME.
CALL US TO INQUIRE ABOUT VOLUME DISCOUNTS 1-866-505-7872
CALL FOR A FREE EXPERT CONSULTATION WITH AN INDOOR AIR QUALITY SPECIALIST. 
REMOVE HARMFUL AIRBORNE CHEMICALS AND GASES FROM YOUR INDOOR AIR 
The new and improved air purifiers feature:
Higher CFM rate to allow for

 

more

 

complete air exchanges every hour: 635 CFM.

Increased airflow.
Enjoy a peaceful night with on the

 

quietest units now on the market.
A comprehensive air purifier that removes thousands of harmful airborne chemicals and gases leaving only clean indoor air.

Removes:  Thousands of airborne chemicals, gases and odors. Specially blended carbon blends available to address specific chemicals.
Ideal for:
Home use, office, hospitals, dental offices and other medical environments.

Homes/workplaces in proximity to industries that release chemicals from their manufacturing processes.

Families who want clean and healthy air at home.

Places with poor outdoor air quality.


Why this Air Purifier is considered #1:
Powerful 26-lb carbon filter adsorbs most harmful, airborne chemicals and pollutants.
HEPA Barrier traps

95% of airborne particles as small as 1

 micron

.

360° air distribution allows for purification for up to 2000 sq. ft with 2 air exchanges an hour (based on 8-foot ceilings).
Sleek machine design that will blend in with all decors.
Easy care and maintenance
Energy-efficient: Cost of running air purifier on medium speed 24/7 is $0.27/day
Technical Specs
Performance
System Efficiency

95% of airborne particles ≥ 1 micron

Fan Speed
635 CFM (Free Flow)
Air Exchange per Hour
2
Filter Configuration
Prefilter
Tar Barrier
Vacuumable
Replace: 6-12 months (depending on amount of cigarette smoke)
Chemical gas & odor filter
3" Carbon Filter
26-lbs, Activated Carbon Filter (100% Coconut Shell)
Replace: 24 months
Upgrade Option: Upgrade your filter if you needs change or for something heavier duty.
26-lbs, Impregnated Carbon Filter The potassium iodide accelerates the binding of chemicals faster and thus removes them quicker
(Potassium Iodide, Coconut Shell Carbon)
Main Particle Filter
HEPA Barrier
95% of airborne particles ≥ 1 micron
Replace: 1 year
General Specifications
Dimension
23" High, 15" Wide
Colors
Black, White, Beige
Housing Materials
Powder coat steel
Fan Speed
Variable
Casters
Yes
Voltage
115 or 220 volts
Share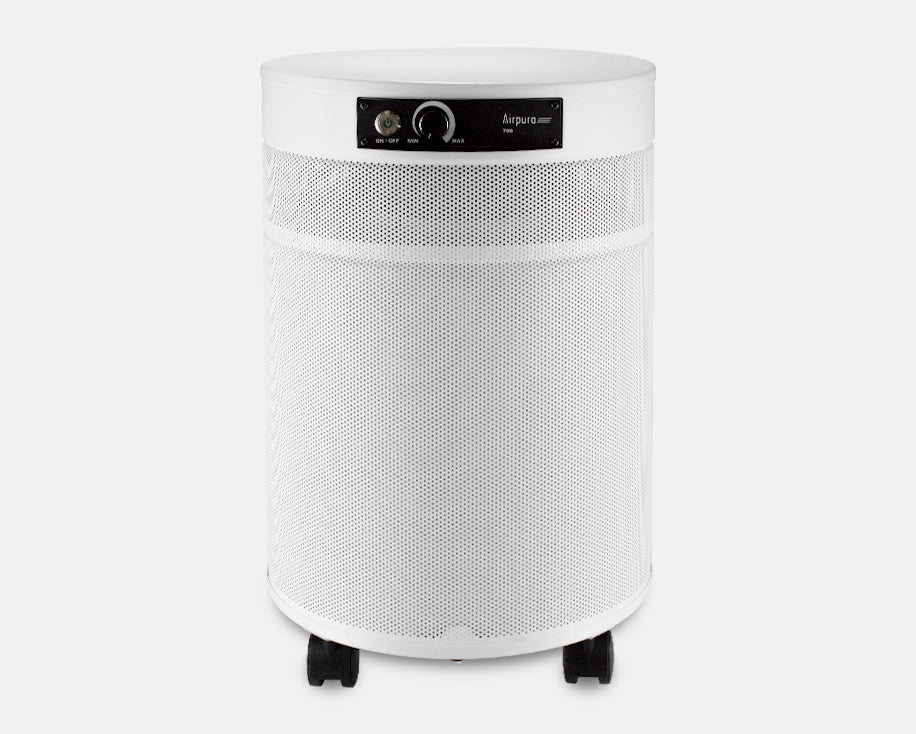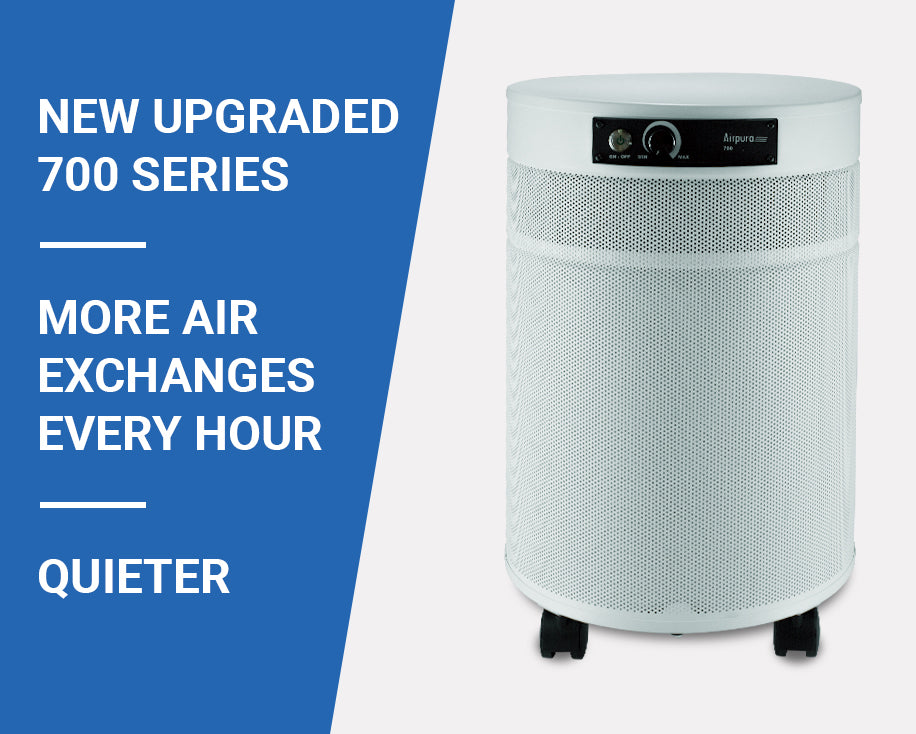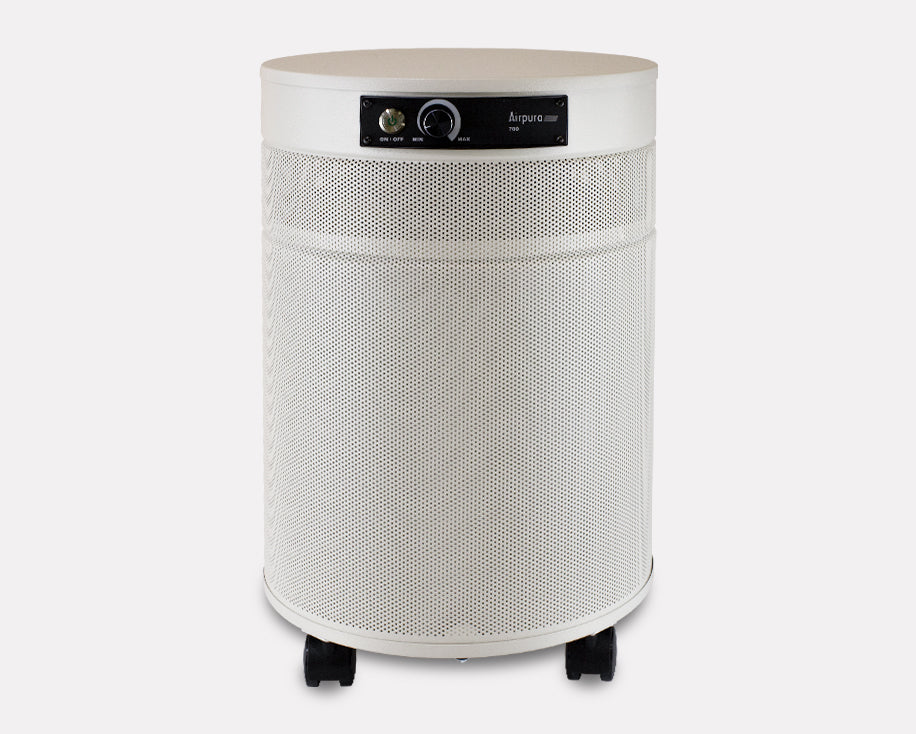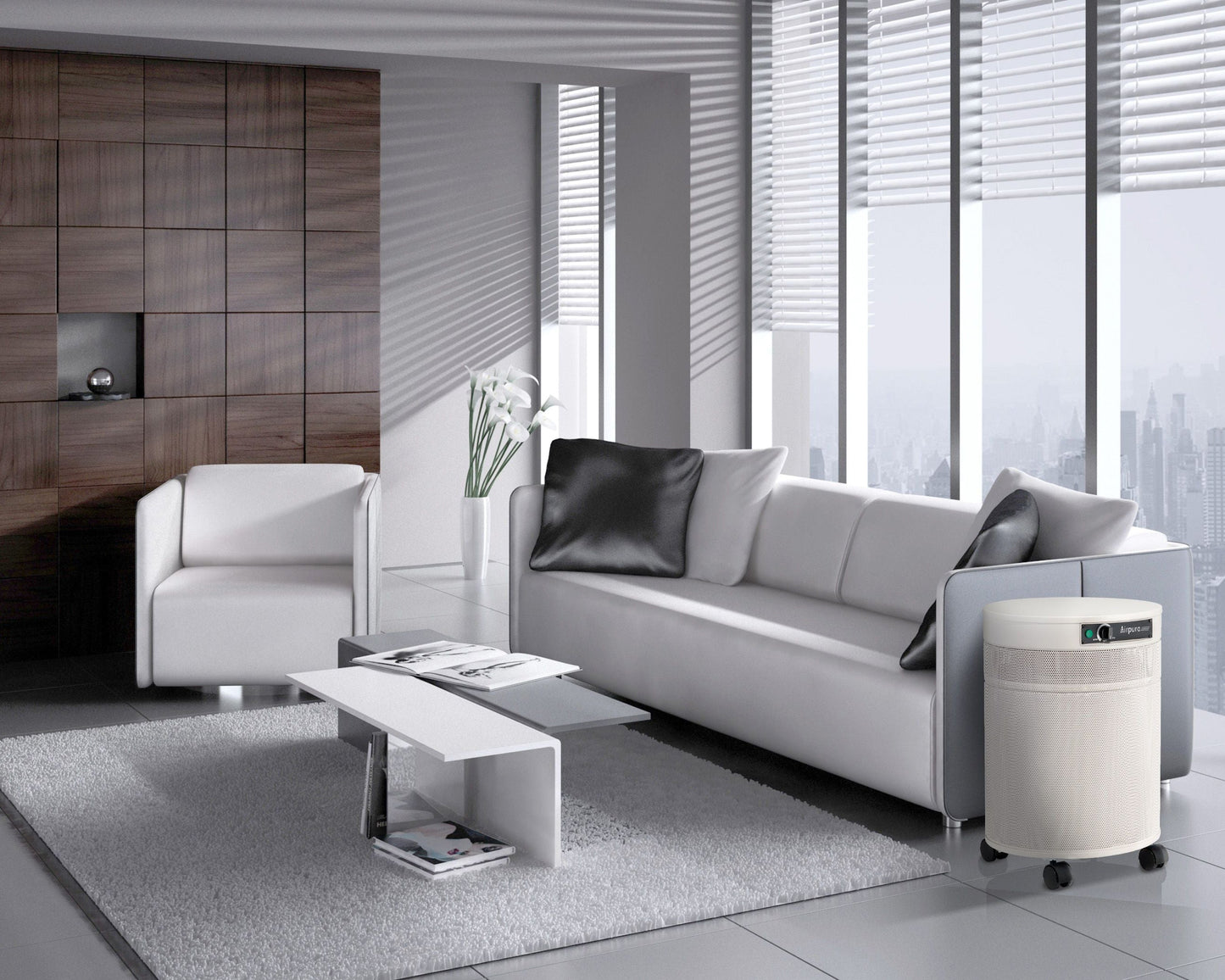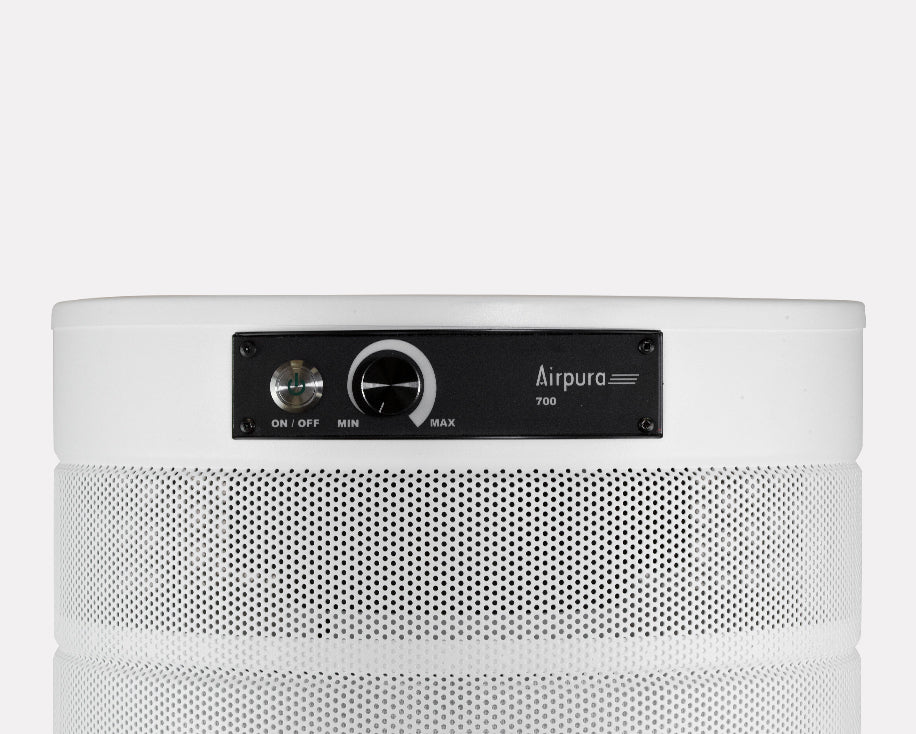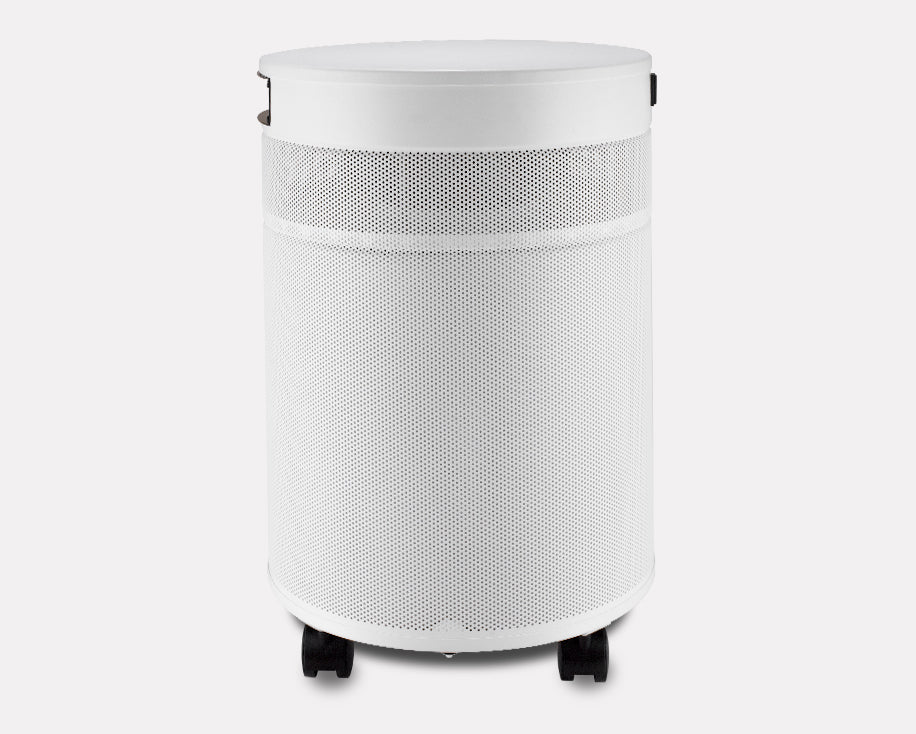 Improvement after purchase of C700
My wife has asthma and MCS, and is very sensitive to fragrances, and we were looking to purchase a unit that could help. We found the C700, through the awesome help of Aolani. Dues to my wife's smell sensitivity, Aolani pointed us to use the Anthrocite carbon, which would not have the potential initial smell of the coconut shell based carbons Airpura offered. The unit has helped immensely in purifying the air in our home, so much so that we purchased a 2nd C700 and additionally a "R" model unit for our house AC fresh air intake, We've been very impressed with how the product has helped, how quiet it is, the quality of it, and the outstanding service we've received.