P600 - Germs, Mold and Chemicals Reduction Air Purifier
Regular price
$1,199.98 USD
Regular price
$1,199.98 USD
Sale price
$1,199.98 USD
Unit price
per
Sale
Sold out
1 WEEK DELIVERY TIME. FOR QUICKER DELIVERY, OUR NEW AND IMPROVED 700 SERIES IS NOW AVAILABLE. CLICK HERE TO SEE THE 700 SERIES.
CALL US TO INQUIRE ABOUT VOLUME DISCOUNTS 1-866-505-7872
CALL FOR A FREE EXPERT CONSULTATION WITH AN INDOOR AIR QUALITY SPECIALIST. 
FREE YOUR AIR FROM AIRBORNE AND AEROSOLIZED CHEMICALS AND PATHOGENS WITH THIS REVOLUTIONARY PURIFIER USING UV LIGHT TO DRAMATICALLY IMPROVE INDOOR AIR QUALITY.

Chemicals, viruses, bacteria, mold and particles go through 4 levels of filtration for complete removal. This UV air purifier drastically reduces pathogens like influenza and gastro as well as black mold from your breathing air. Airpura's 18 lbs of custom blended activated carbon adsorbs chemicals, VOC's gases, and odor. 
Airpura's patented TitanClean™ technology developed by NASA dramatically increases the range of chemicals that can be adsorbed while a medical grade True HEPA filter provides powerful  particle reduction of 99.97%of particulate matter as small as 0.3  microns including PM2.5, pollen, dust, dander. Effective for rooms  up to 2,000 square feet. Provides a complete air exchange every 30 minutes. 
Removes: Wide spectrum of harmful gases and odors originating from VOCs (Volatile organic compounds) and chemicals found in homes from common household cleaning products, cosmetics, paints, carpet, upholstery. Removal of mold viruses and bacteria at 99.97%

Contains: Prefilter, 18 lbs of activated carbon, medical grade HEPA filter, photocatalytic oxidizer for enhanced chemical filtration, UV-C germicidal light for mold, viruses, and bacteria. 
Ideal for:
Home use, office, hospitals, dental offices and other medical environments.

Homes with Individuals with suppressed immune systems, the elderly and very young children

Individuals with Multiple Chemical Sensitivities (MCS)

Places with poor outdoor air quality.

Workplace/Industrial use

REMOVAL RATE OF MOLD, AIRBORNE/AEROSOLIZED VIRUSES AND BACTERIA AT 99.97%
➔See the performance studies on our air purifiers regarding virus (including SARS-CoV-2), bacteria and mold control
To see a detailed list of mold types that the P600 captures, go to:  https://www.airpura.com/floodcleanup#scrollTop=0 
Why this Air Purifier is considered #1:
This purifier is the most advanced and complete chemical and VOC filtration system on the market today.
The powerful TitanClean™ Photocatalytic Oxidizer significantly increases the range of dangerous airborne chemicals that can be safely and effectively neutralized.( Read more about how Photocatalytic Oxidation cleans your air)
The UV-C germicidal lamp is an added level of protection against pathogens trapped on the HEPA, preventing them from being released back into the air.
The powerful HEPA filter captures 99.97% of airborne particles, as small as 0.3 microns.
360° air distribution allows for purification for up to 2000 sq. ft with 2 air exchanges an hour (based on 8-foot ceilings).
Sleek machine design that will blend in with all decors.
Easy care and maintenance
Non-ozone emitting
Energy-efficient: Cost of running air purifier on medium speed 24/7 is $0.27/day
Technical Specs
Performance
System Efficiency
99.97% of airborne particles ≥ 0.3 microns
Fan Speed
560 CFM (Free Flow)
Air Exchange per Hour
2
Filter Configuration
Prefilter
Poly Prefilter 2PK


Vacuumable
Replace: 12 months
Chemical gas & odor filter       
2" Carbon Filter


18-lbs, Activated Carbon Filter (100% Coconut Shell)
Replace: 24 months
Upgrade Option: Upgrade your filter if you needs change or for something heavier duty.


18-lbs, Impregnated Carbon Filter The impregnated carbon accelerates the binding of chemicals faster and thus removes them quicker

Main Particle Filter
True HEPA filter (40 sq. ft)


99.97% of airborne particles ≥ 0.3 microns
Replace: 3-5 years


Upgrade Option


Super HEPA 14 Filter (99.99% of airborne particles ≥ 0.3 microns)
ULPA Filter (99.9999% of airborne particles ≥ 0.1 microns)
Photocatalytic Technology        
TitanClean Photocatalytic Oxidizer



Replace: 18-24 months
UV Germicidal Lamp
Range of 16-18W UVC Germicidal Technology
                                                  
Replace: 18-24 months
General Specifications
Dimension
23" High, 15" Wide
Colors
Black, White, Beige
Housing Materials
Powder coat steel
Fan Speed
Variable
Casters
Yes
Voltage
115 or 220 volts
Share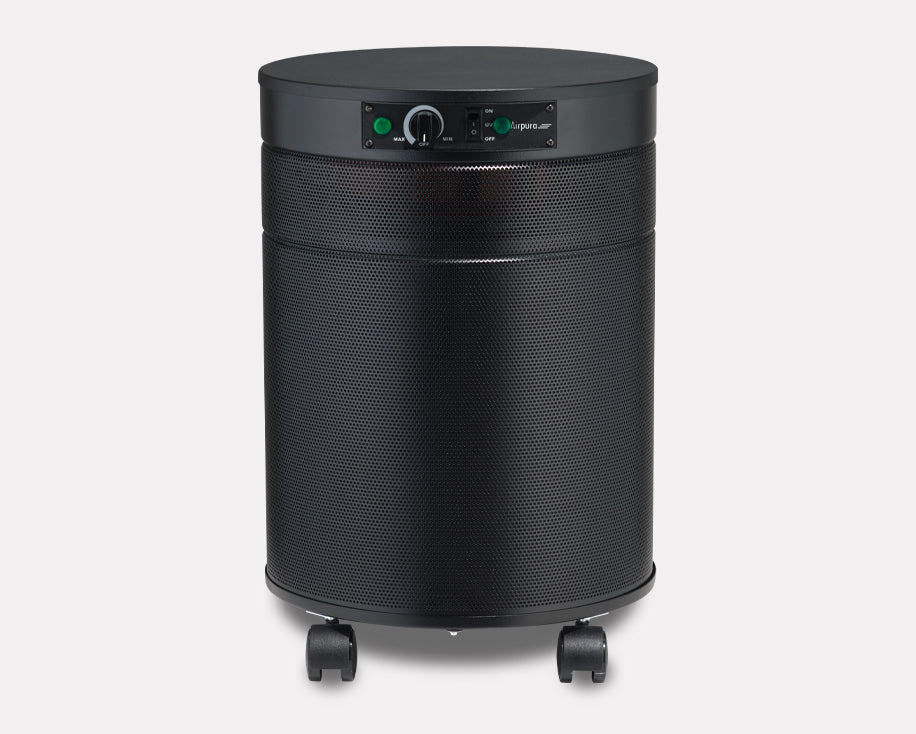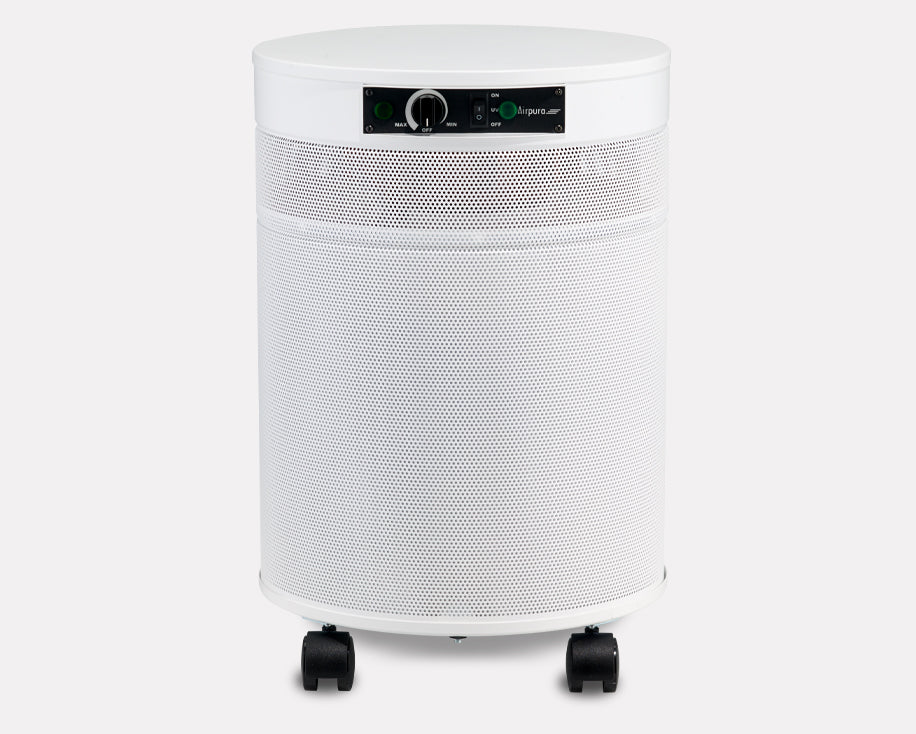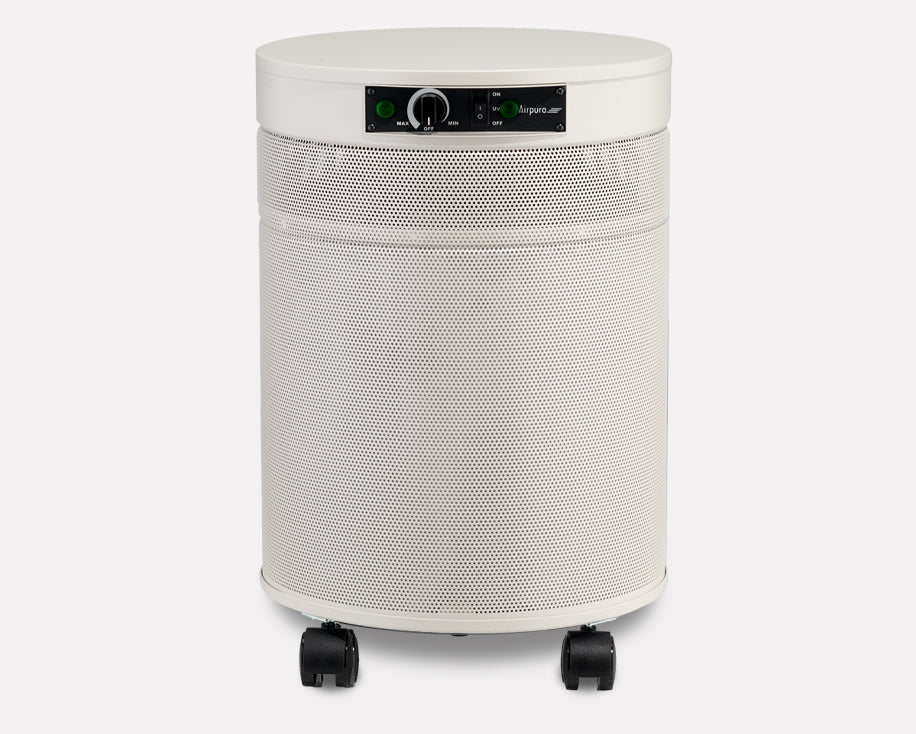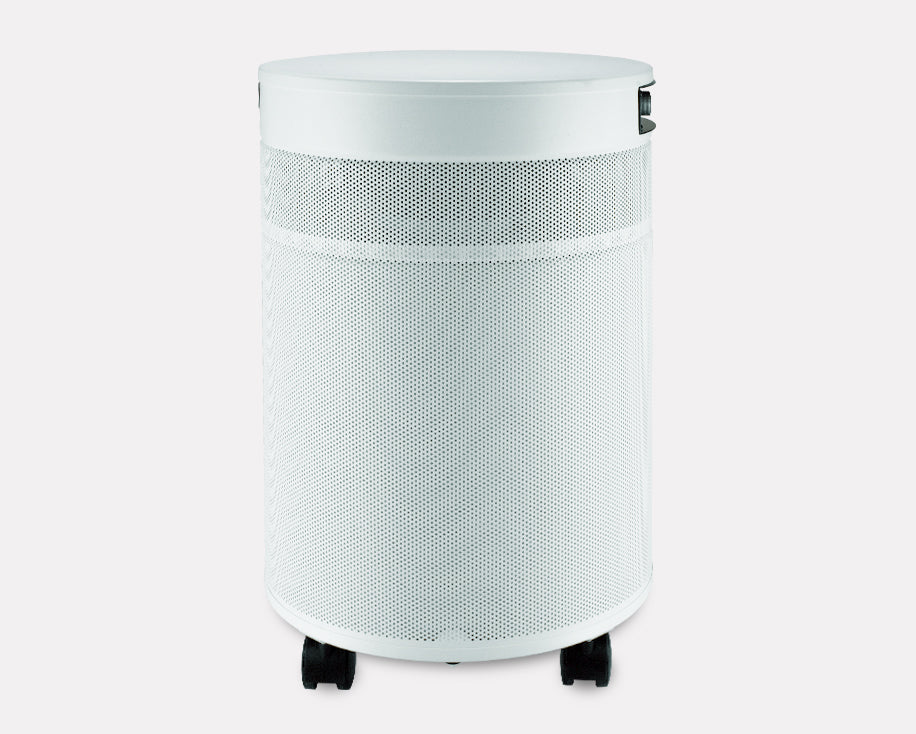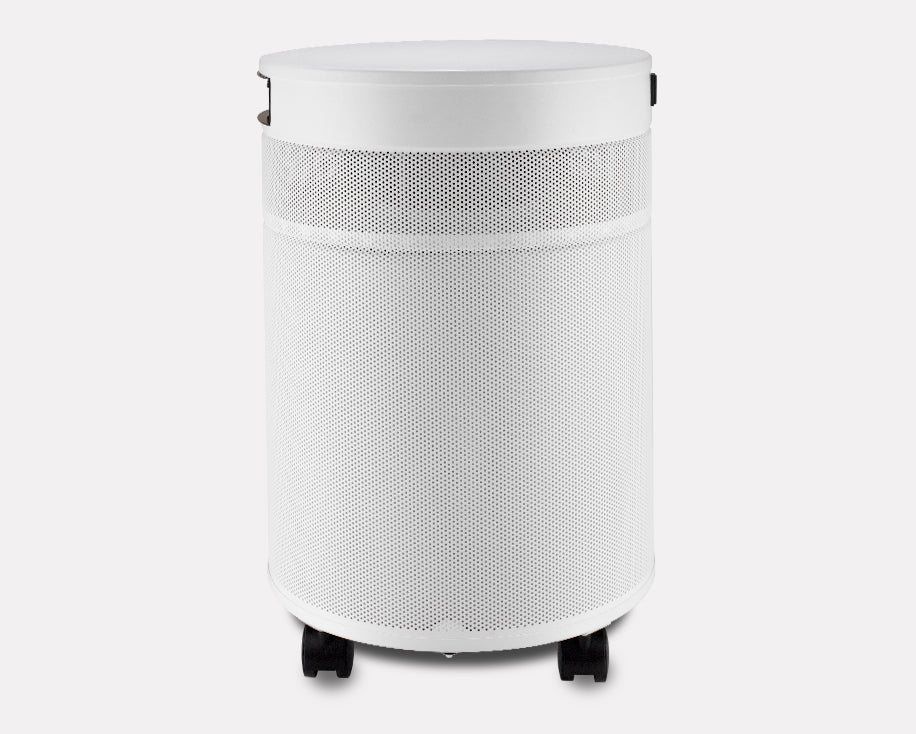 Durable
An air purifier that actually seems to work! Long-lasting! Be careful though, as decibel levels get a bit high at the higher settings.
Health survival in today's toxic world!
Start your journey back to health from the floor up, by clearing your polluted air, then see how your feeling. Give it time to work. Things don't happen over night with multiple illnesses, so give it time to clear your air and clear your body.