UV714 - Germs and Mold Super HEPA: 99.99% Efficient @0.3 microns Air Purifier
Regular price
$1,149.98 USD
Regular price
$1,149.98 USD
Sale price
$1,149.98 USD
Unit price
per
Sale
Sold out
CALL US TO INQUIRE ABOUT VOLUME DISCOUNTS 1-866-505-7872

CALL FOR A FREE EXPERT CONSULTATION WITH AN INDOOR AIR QUALITY SPECIALIST. 
The new and improved air purifiers feature:
Higher CFM rate to allow for

 

more

 

complete air exchanges every hour: 635 CFM.

Increased airflow.
Enjoy a peaceful night with on the

 

quietest units now on the market.
PROTECT YOURSELF FROM DISEASE-CAUSING AIRBORNE/AEROSOLIZED VIRUSES, BACTERIA, MOLD AND AIRBORNE CHEMICALS.
Viruses, bacteria, mold, chemicals and particles go through 3 levels of filtration for complete removal of airborne microorganisms such influenza and gastro. This UV air purifier destroys the DNA of  pathogens, effectively neutralizing them. Airpura's 18 lbs of custom  blended activated carbon adsorbs chemicals, VOC's gases, and odors while a medical grade True HEPA filter provides powerful  particle reduction of 99.97% of particulate matter as small as 0.3  microns including PM2.5, pollen, dust, dander. Effective for rooms  up to 2,000 square feet. Provides a complete air exchange every 30 minutes. 
To see a detailed list of mold types that the UV600 captures, go to:  https://www.airpura.com/floodcleanup#scrollTop=0 


Removes: Bacteria, antigens, pathogens, mold spores, airborne chemicals
Ideal for:
Home use, office, hospitals, dental offices and other medical environments.

Families who want clean and healthy air at home.
People with low immunity to germs and bacteria.

Mold infestations.
Hospitals.
Schools and daycares.

Doctors/dental offices/clinics.
Nursing Homes.
Maintaining fresh air in a basement.
➔See the performance studies on our air purifiers regarding virus (including SARS-CoV-2), bacteria and mold control
Why this Air Purifier is considered #1:
18-lb carbon filter adsorbs most chemicals, VOCs and odors

The powerful HEPA filter captures 99.97% of airborne particles, as small as 0.3 microns.
Unlike other machines on the market, the UV-C germicidal lamp in this purifier sterilizes microorganisms preventing them from being released back into the air.

360° air distribution allows for purification for up to 2000 sq. ft with 2 air exchanges an hour (based on 8-foot ceilings).
Sleek machine design that will blend in with all decors.
Easy care and maintenance
Technical Specs
Performance
System Efficiency
99.99% of airborne particles ≥ 0.3 microns
Fan Speed
635 CFM (Free Flow)
Air Exchange per Hour
2
Filter Configuration
Prefilter
Poly Prefilter 2PK


Vacuumable
Replace: 12 months
Chemical gas & odor filter
2" Carbon Filter


18-lbs, Activated Carbon Filter (100% Coconut Shell)
Replace:24 months
Upgrade Option: Upgrade your filter if you needs change or for something heavier duty.


18-lbs, Impregnated Carbon Filter. This carbon accelerates the binding of chemicals faster and thus removes them quicker

Main Particle Filter
True HEPA filter (40 sq. ft)


Super HEPA 14 99.99% of airborne particles ≥ 0.3 microns
Replace: 3-5 years

Upgrade Option



HEPA 14 Filter (99.97% of airborne particles ≥ 0.3 microns)
ULPA Filter (99.9999% of airborne particles ≥ 0.1 microns)
UV Germicidal Technology

Range of 16-18 Watt UVC Germicidal Lamp


Replace: 18-24 months

General Specifications
Dimension
23" High, 15" Wide
Colors
Black, White, Beige
Housing Materials
Powder coat steel
Fan Speed
Variable
Casters
Yes
Voltage
115 or 220 volts
Share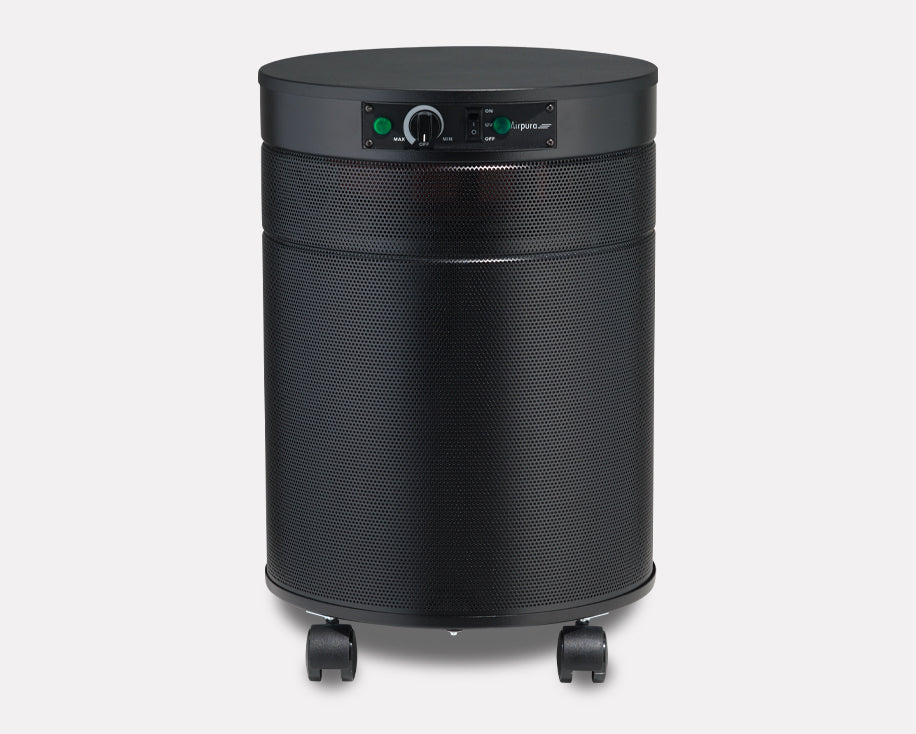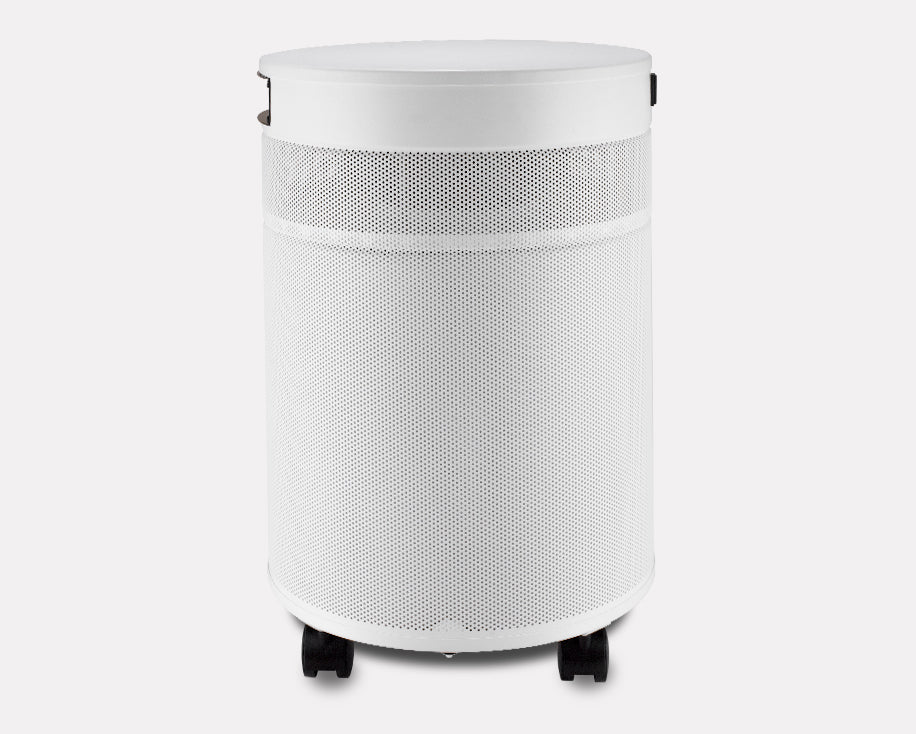 Much needed
I researched many many brands of air purifiers. This brand seemed to provide the best on the market for my needs. No frills analog dial and a motor made in Germany and powder coated steer outside. Has significantly made a difference in air quality in my house. Would recommend.
UV714 AIRPURA AIR PURIFIER
I HAVE BEEN HAVING LOT OF ALLERGY ISSUES WITH WHEEZING NEEDING INHALERS. SINCE MY SON HAD AIRPURA AIR PURIFIERS HE ORDERED ONE FOR ME. THAT WAS THE BEST THING HAPPENED. I JUST ORDERED TWO MORE OF THESE AIR PURIFIERS TODAY. . MY ALLERGIES HAVE RESOLVED AND I DON'T NEED TO USE INHALERS ANYMORE.
FOR ANYONE WHO IS SUFFERING FROM ALLERGIES OR WHEEZING I HIGHLY RECOMMEND THESE AIRPURA AIR PURIFIERS.